Yo, ho ho, you know what time it is! 'Tis the season to dig into those closets and pull out all your Christmas decorations to literally, "deck the halls." And, if you're anything like most people, you probably have a ton of traditional red, green, gold, and silver all up in your Christmas decor stash.  
Those colors have staying power, and we still love them. Red and green, no doubt conjure up feelings of warmth, spice and everything nice. BUT, have you ever wondered that, what other colors go well together for Christmas? 
Did you know there are a TON of non-traditional Christmas color schemes that are making the trends this year? That means there are countless ways to freshen up your holiday looks for all kinds of occasions. Here are our favorites!
What's more, this holiday season, let our giant Christmas inflatables steal the show! With a grand inflatable Christmas tree, adorable inflatable Christmas dogs, a mythical Christmas dragon inflatable, Santa's joyful presence, and a playful penguin, your outdoor display will be a sight to behold. Get ready to spread the Christmas magic!
Break free from the Tree-ditional
For people who want to celebrate Christmas, the tree is usually the main centerpiece of the holiday decor. It's usually in the living room or main sitting area of the house --so you want it to look awesome, duh! You can go for real or artificial, green or white --with any color combo you choose. Actually, you can find Christmas trees in any color! With all of these choices, there's sooo many color schemes to choose from. Here's some Christmas color schemes we love for trees: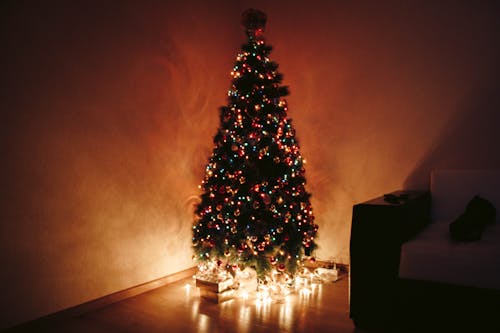 Ever thought about trying a white Christmas Tree?
An all white tree will no doubt be a conversation piece, but what's the best way to decorate one? Well, there's tons of white Christmas tree color schemes to try out! Here's what we like:  
A frosted all white tree (also called a "flocked" Christmas Tree) is dusted with artificial snow --giving off that natural winter wonderland look. How about decorating the entire tree in ribbon and ornaments in various shades of white to further give you an elegant look that feels very, "serenity now." Find one that is flocked for your winter pleasure, or do it yourself!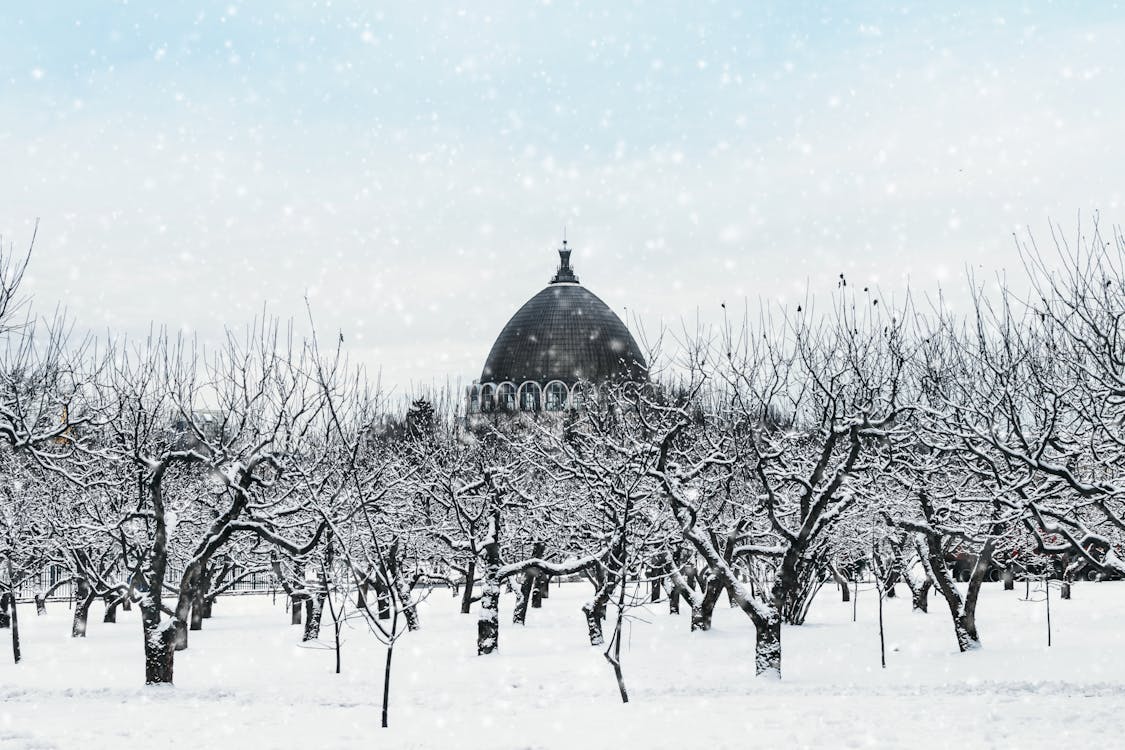 White and Chocolate Brown
Put up a snowy white tree with hanging brown pinecones for an eye-catching look.
Metallic Monochrome 
Spruce up an artificial white tree and color coordinate the ornaments, ribbon and even the tree skirt in a metallic color. Try gold, rose gold, or silver! Metallics just amp up the glitz and glam. Great for a holiday party!
Vintage Mod
Go for a bright modern look with an all white tree paired with brightly colored icicles, light up angels or a food theme! The shiny white branches will make the bright colors just POP!
Color combos we dig! 
So, whether you choose a green or white tree, you can stick to a two color combination for the decorations or go with a themed look! Here's some multi-color Christmas tree decorations and color combinations we thought were fab!
White and Green. Having a green Christmas tree with even more shades of green makes the fir appear even

more

lush. It's a softer look and pops of white add some sparkle. Then, place

a little green gnome

in the tree that will delight all who spot him.  
Multicolor. Christmas is supposed to be festive, right? So, how about going all out with the whole rainbow?

Purple

,

teal

, yellow...whatever your heart desires! How about

crafty neon ornaments

, plus a

multicolored lighting

show? Woop woop! Make your house a Christmas-themed disco already set up for New Year's Eve 2022. 
Christmas Decor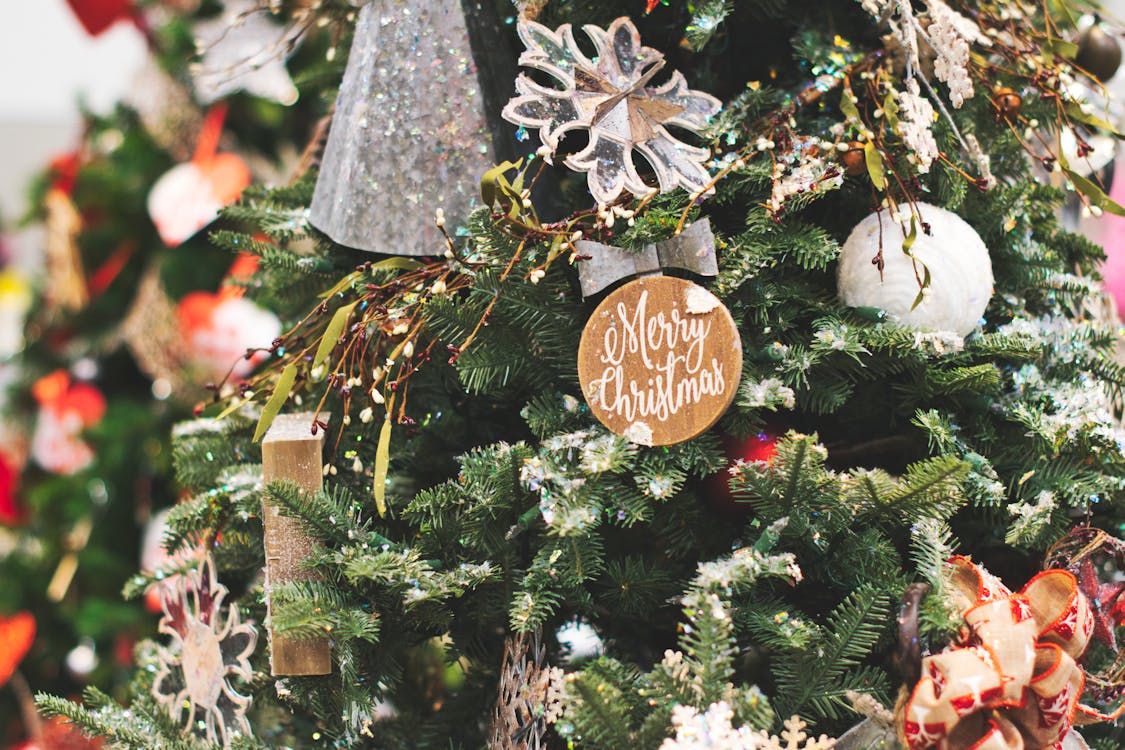 Ok, so now that you have the tree down, you have the rest of the house to decorate! Just like the tree color combo ideas, there's no right or wrong way to decorate, but there's ways you can make beautifying your space cohesive. If you're still in the pre-holiday planning stages, here's more Christmas decor color scheme tips to get you inspired!
You can find inspiration from anywhere! Like something you saw in a magazine? Try to recreate it! Also, you can take the color palette of your existing home decor and brighten it up with Christmas accents --such as

garlands

,

stockings

or tiny

elves

. We love

tea lights too.

  
Do you have an old hand-me-down linen from Grandma or knick-knack that you just love? Draw on those colors and build from there! There's a ton of cool ways to get creative with it!
When choosing a

color scheme

, colors that are in the same palette generally go together. Think pastels such as light pink, creamy yellow, and baby blue all vibe, while deep jewel tones like sapphire blue, emerald green and burgundy all complement each other beautifully. Then, metallics,

white

and black can accent as you see fit!  
Once you have chosen your

color scheme

, use those same decor elements throughout the house. For example, don't use a ton of greenery and wood in one room and icicle lights and fake snow in another. Stick to a theme that complements your existing decor and carry it throughout. Same goes for the color scheme. Keeping with "theme and scheme" keeps things flowing nicely! 
Now that we have some decor ideas down, let's talk about another Christmas mainstay that ALSO needs a color scheme --the Xmas/New Year family photo! Love it or hate it, it's the yearly chance to let your family show off how cute y'all are! 
Outdoors or indoors? Matching outfits or No? Write an update or don't? Just like the song says, "it's your thing, do what you want to do!" Here's some photo tips and more Christmas photo color scheme ideas we think will make your life a little easier. Read on! 
So, what should you wear? Here are 5 basic rules:
#1: Make sure you're comfortable. 
#2: Use colors to your advantage: Pick a color palette that compliments everyone in the fam, or use the same pop of color throughout the outfits.
#3: No big prints or graphics. That takes away from seeing your smiling faces!
#4: Make sure you wear something that DOES NOT blend in with the background. 
#5: Keep it fun! Play a game or start a dance party. Why? Because action shots bring great photos!
Surprisingly, there's a science to it.
And did we mention, COMFORT IS KEY! You're not going to get that winning family photo if your pants are too tight or it's freezing outside! With that said, here's a list of outfit ideas we love! 
HOLIDAY WEDDING COLOR SCHEMES
Ok, we've made it to the last reason why you NEED to have a gorgeous holiday color scheme. 
Tying the knot anytime soon? 
A winter wedding is the perfect time to pick out beautiful winter colors that fit the ambiance and vibe.
And did you know that getting married in winter is the absolute best for so many reasons! The crisp weather, the twinkly lights, and cozying up by the fire with your honey. It's seriously so romantic and festive. If you're lucky enough to get married this time of year, check out these winter wedding color schemes that take the winter wonderland ambiance to a whole new level. 
Dusty Blue/White 

Deep Purple/Orchid 

Black/Gold 

Burgundy/Pink 

Emerald Green/Peach 

Rustic Neutrals
There you have it! These are our picks and suggestions to upgrade your Christmas color scheme to a whole new level. Get creative and and make your holiday space one to remember. 
Still searching for the ideal Christmas decoration? Your search ends here! Dive into our enchanting collection of blow up christmas that will bring joy and warmth to your home. Add a touch of whimsy with funny Christmas inflatables, make a grand statement with giant Christmas inflatables, or create a festive outdoor display with Christmas inflatables for the yard. Explore our range of delightful Christmas blow ups and make this holiday season unforgettable.
How are you going to switch up your holiday colors this year?