Welp, New Year's Day is over and another holiday season has come and gone. It's always a bit of a bummer, right? The decorations come down and the "merry making" highs we experience from festive parties, family time and gift giving are over just as quickly as they began.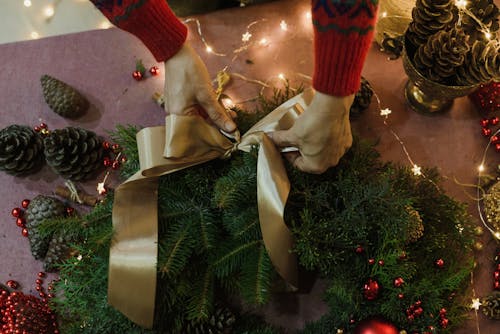 Well we are of the opinion that there's still lots of winter left to enjoy! Things like, snow activities, after Christmas sales, and being cozy indoors while its cold and blistery outside. Not to mention, there are technically 12 days of Christmas, so you have till January 6th to keep the Christmas décor going. After that, it could be seen as a bit kooky, but no judgement here! ;)
The day will come when have to tear down the Christmas décor but that doesn't mean the winter cheer has to go! We think it's important to keep your spirits up after the Christmas craziness, and creating a space that's a calming, peaceful sanctuary during the cold winter months can really be a mood booster. So, here are our tips on how to enjoy winter after Christmas over.   
Make your home a cozy space
Winter Decorating Ideas After Christmas
Have you heard of the term, "hygge"? It's a style of living that comes from Danish culture. Hygge is about creating an atmosphere of coziness, warm light, good feelings and contentment. Emphasis is placed on life's simple pleasures –family, friends and comfort food. Indulgence even! 
We'd venture to say these are things most people enjoy, right? Of course! But, in America, we don't have such a dialed-in term for it like our Scandinavian friends across the pond. Read more about the art of Hygge, here!   
Here's how to create an atmosphere of hygge anyone can do! 
Have a few of your favorite

warm blankets laid out

, and stock up on

cozy socks

. Having a fun

sock collection

is personally, one of our favorite things. Brew hot tea or cocoa and a batch of soup because it's good for the soul. Then, cuddle up with a good book or watch a show –with loved ones or solo! We know it sounds basic, but hygge is about consciously creating that cozy vibe and enjoying life's simple pleasures as they're happening.   
Lighting- A warm glow really sets the tone. We still love

twinkling lights

(inside or outside) after Christmas. Also, dotting the house with

candles

–real or

flameless

instantly creates a calming atmosphere. Also, take advantage of the fireplace if you can!
Greenery

- 

Bring the outdoors indoors and add pops of greenery where you see fit. Flowers and indoor plants will perk up your mood, too.  
Make Storage Simple. Our Tips! 
During the holiday season, the Christmas tree becomes the star of your living room, so it's always sad to take it down. You get a lot of enjoyment out of the glow it brings. But, all good things must come to an end, which is why having a nice ornament storage box is the perfect thing to buy after Christmas along with tree and wreath storage bags. More than one tree? No problem! Plus, won't you be thrilled to have all your wrapping paper in one place for next year? Less hassle = less stress. 
Do you ski or snowboard? If so, you know the season only lasts so long. When winter is finally over and there's no more hitting the slopes, it's crucial to have protective gear to store your skis, snowboards, and boots.  

Hit up the after Christmas sales
Hopefully you're not too shopped-out after Christmas, because really, the after Christmas deals are the best sales you'll find all year! Beginning the day after Christmas thru the 30th there will be massive sales EVERYWHERE in the hopes to clear out inventory before the new year. 
So, It's the perfect time to use those gift cards. Plus, major retailers like Amazon and Walmart have the best Christmas clearance sales online, so you don't have to leave the house if you don't want to. 
Personally, we love shopping online AND going to the mall, so any post Christmas sales are pretty much on our radar. Hey, consumer spending is good for the economy, right? :) 
Keep celebrating the holidays after Christmas!
Did you know there's still after Christmas holidays to celebrate? There's Boxing day (Dec. 26) and the 12 Days of Christmas. 
Why is the day after Christmas called Boxing Day? 
We did a some research on Boxing Day. It's observed in the UK, Canada, Australia and New Zealand. Though the exact reason it's called Boxing Day is unknown, there are two theories:  One is that aristocrats and lords distributed "Christmas boxes" filled with gifts to their hired help –like a holiday bonus. The other is that clergy members collected donations (in church collection boxes) from parishioners throughout Advent season then distributed that money to the poor on Dec. 26. 
Nowadays, charitable donations are still given leading up to Christmas, and Boxing Day remains a holiday, but it's become a day when friends get together, people go shopping, or watch sports.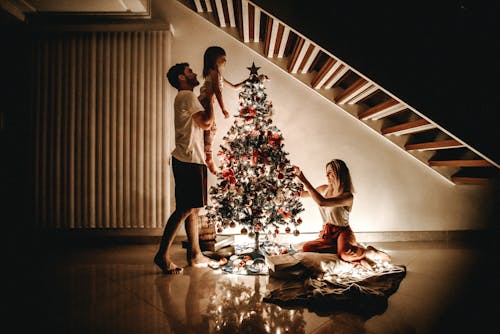 "On the first day of Christmas, my true love gave to me…"   and on it goes all the way up to 12 days. We all know the song, but have you ever wondered what the 12 days are?
The 12 Days start on Christmas Day and last until January 6 –which is called The Epiphany or Three Kings Day (for the three wise men). 
The 12 days after Christmas have been a time of celebration throughout Europe since before the middle ages! Whoa! The 12 days were observed by Christian theological traditions with each day being named after a saint or a feast day in the Christian Calendar. For more history on the full 12 days go here. 
Some families choose to observe the 12 days of Christmas, but most people go back to business after December 25th. Even so, it is still acceptable to keep your holiday decorations up until Jan. 6th! And for that, we are grateful. 
Here's more info on the 12 days and a classic version of the carol performed by the Muppets! 

There you have it. Our tips to beat the winter blues after Christmas. What are your favorite things to do during winter? Tell us in the comments below!