It's still fall y'all, and Thanksgiving 2021 is coming up soon! But, that's not the only food coma fest that's happening this month. Have you heard of "Friendsgiving"? It's where you throw a separate Thanksgiving party with friends only! You can host it on actual Turkey Day (Nov. 25 this year), or hold it any day you like! It's whatever works for you and your crew. Most gatherings are in November though --usually the weekend before Thanksgiving. That way, people can make it if they're out of town for the actual holiday. 
Also, not gonna lie, it's likely going to be more fun because, let's be real...everything is always more fun with your friends. So, with that, we want to give you a few party tips and ideas, to throw the best Friendsgiving party.    
Friendsgiving 2021 Ideas: A How-To Guide
To host the perfect, Friendsgiving par-tay, you have to start with, what else? The supplies! Amp up the casual tone and give your guests some party wear. Be sure to take tons of photos, with plenty of candids or set up a photo booth and have photobooth props. Also, as the hostess with the most-ess, don't be afraid to strut your turkey stuff (ing) in some themed party wear. Elastic waist bands are FTW on this day, trust us! Pro Tip: grab a Thanksgiving party supplies set of plates and silverware for easy clean-up. 
Now, on to setting the mood for your fest. Friendsgiving decorations will make your space inviting and memorable. How about maple garlands over the doors and windows? Or a turkey and his pal to welcome everybody in. Friendsgiving means business! The business of having fun with themed decor that is! A warm ambiance not only gets your guests in the mood, but can be a great convo starter as well. A themed game with a winning prize is, well... a win too.
Now, let's get to the best part... the FOOD! Having a potluck is the ideal way to do Friendsgiving dinner. You can have everyone pick which traditional dish they'd like to bring, then go off from there.
Another major plus of the Friendsgiving shindig? Well, the more guests that come, the more varied the food choices! We don't want people bringing the same thing, now, do we? And maybe one of your friends wants the glory of cooking the bird. Even better! Picture this. You as the host, have only one dish to cook. We like the sound of that!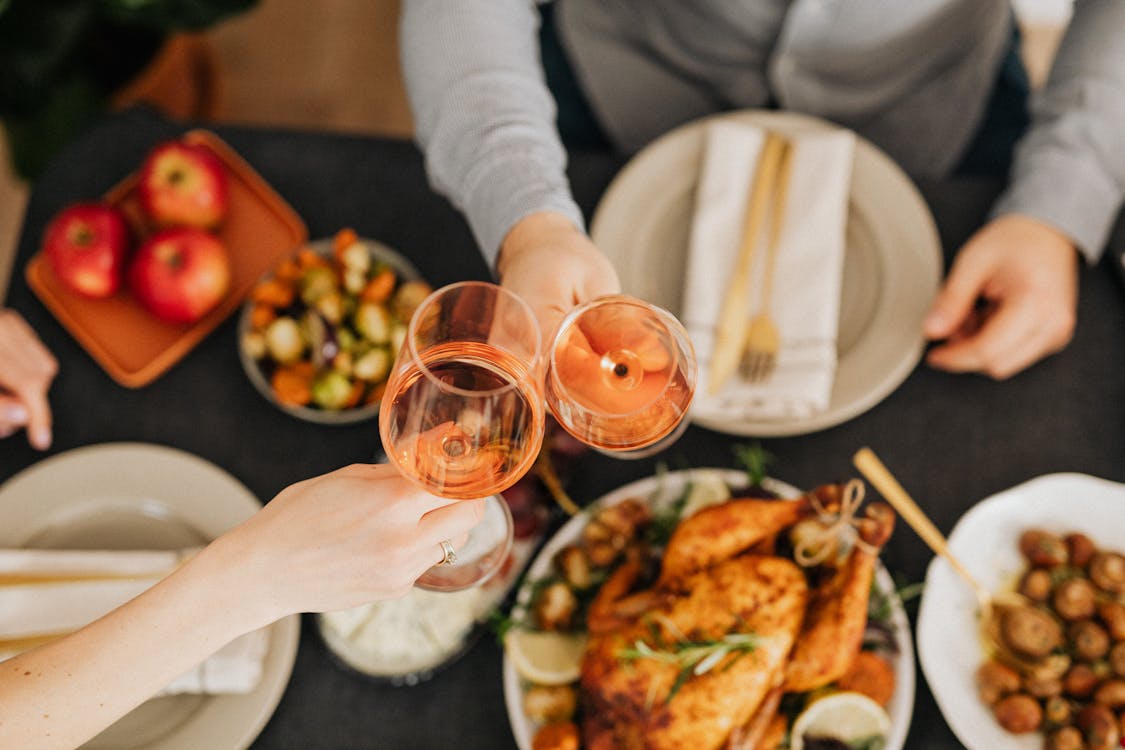 Make sure everyone brings a bottle of wine or drink of choice. Pop the bubbly and let the festivities begin! Friendsgiving potlucks are an amazing way to let your friends strut their culinary stuff. That way, everyone gets a chance to shine!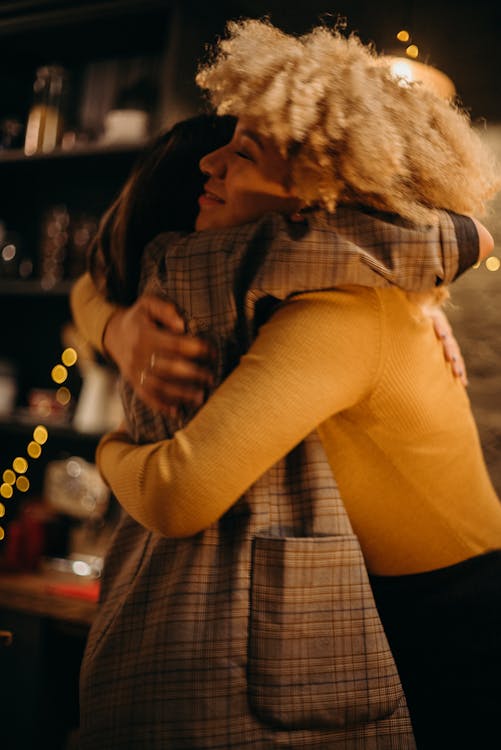 More Friendsgiving Ideas: give out prizes!  
Make sure to check out our Biweekly Giveaway on Instagram, and if you win, you can give prizes to your friends! Follow us @joyin_co for details.
What's up for grabs this November?
Gift Cards

One of our best selling products 

Seasonal product assortment
You heard it here first, folks. Our tips for throwing a Friendsgiving bash for the ages! Have you celebrated this tradition before? If so, tell us about it in the comments below!